Beginners' guide to CTMS for hospitals – part 1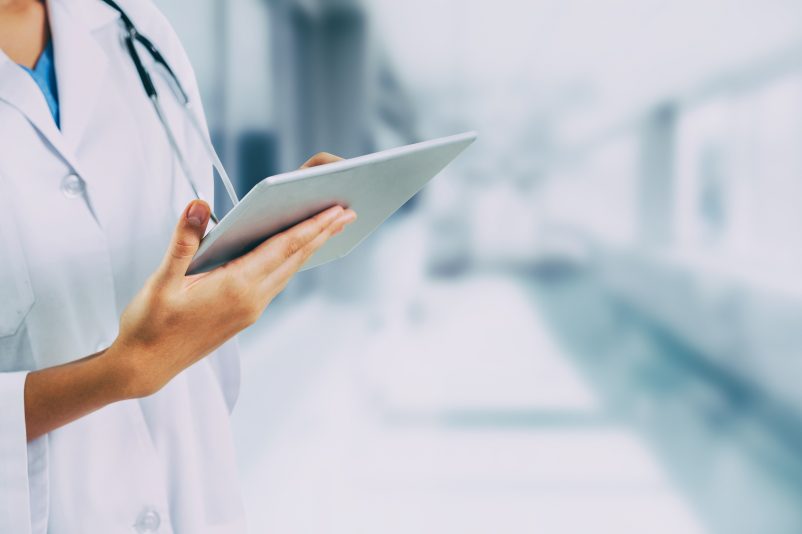 The digital transformation opened many opportunities for optimizing cumbersome processes, minimizing burden, and maximizing the productivity of clinical trial staff. Thankfully, the days of using endless spreadsheets to track patient enrollment and visits, budgeting and finance details, reporting, and any other aspects of a clinical trial are finally over for many clinical trial sites.
The clinical Trial Management System provides the required set of tools to effectively plan, manage and track your clinical study portfolio. It is a comprehensive application for the management of the clinical trial pipeline from the beginning to the end. Moreover, repeating tasks, like scheduling patient visits, can be atomized which will free up valuable time for the study staff and let them spend more time with patients and key trial activities.  
A comprehensive CTMS, such as Clinicubes CTMS, offers various useful features that help clinical trial sites successfully manage and conduct every aspect of the clinical trial. In this article series, we will look at some of the benefits of CTMS that hospitals conducting clinical trials can take advantage of.
Precise budgeting and finance tracking
When it comes to clinical trials, precise budgeting and keeping track of finances is critical. Having all information on a few different spreadsheets sometimes makes it difficult to track what is been reported and invoiced. Clinicubes CTMS allows precise reporting of the clinical trial budget both on a high level for the management and very detailed information like budget allocation for each visit divided by different feathers. This makes finance tracking much easier for both the management of the hospital and the clinical trial staff. In addition, the system allows you to report additional costs such as laboratory fees, transportation costs, and others. A big advantage of the system is that it provides you with full and up-to-date information about what has to be invoiced and what it is already been invoiced. Moreover, the system automatically creates payment-tracking records, based on the study contracts, when subject visits are marked as completed. So, you will never delay or miss collecting income for your study.
А comprehensive dashboard
Clinicubes CTMS offers a flexible dashboard that is very easy to customize. You can easily filter or twist the view so it fits completely your needs. Moreover, the reporting dashboard provides pivot representation, which facilitates the adoption of the software and provides clinical trial staff with an interface they are already used to. In addition, the software provides easily accessible detailed financial reports that are extremely useful for reporting to the study sponsor or hospital management. With Clinicubes you have complete visibility on budgeting and effective finance tracking.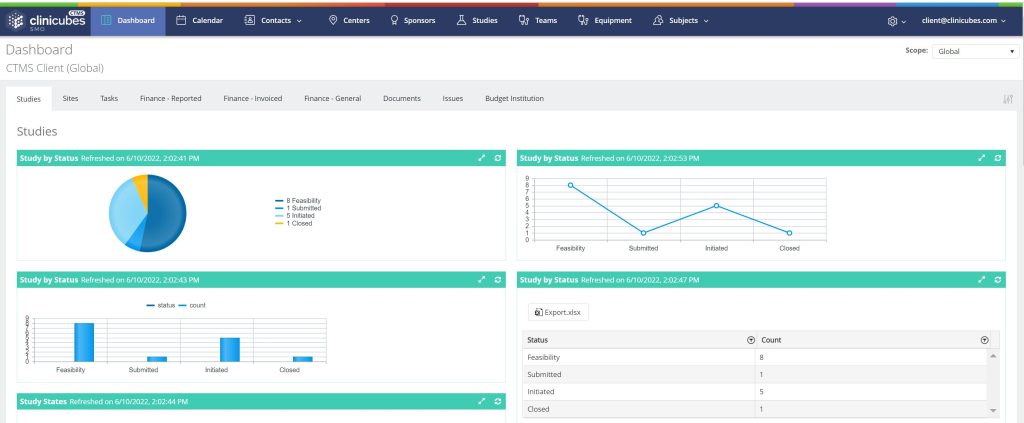 Quick visibility on all active studies
Having many hospital wards means that many studies can be active at the same time. Then keeping a track of all active studies in the hospital might be a quite challenging job for the hospital management. Clinicubes overcome this challenge with quick reports on all active clinical trials visualizing summary information like PI, speciality, or location.
Increased efficiency
One of the key benefits of using professional CTMS is that it boosts the productivity of the busy study team. Those systems provide many advantages that are beneficial for optimizing processes and increasing efficiency during your clinical trial. For example, once you enter a new study into the system, all required tasks, like collecting CVs or Certificates for the study team, are automatically loaded and systemized in the system. When you enrol a patient into the study, Clinicubes will automatically schedule all visits for that particular patient, based on the trial protocol and patient enrollment date. Very convenient, right? Such automated tasks will save your study team hours of manual work. An additional benefit is that collaboration between different team members is much easier. Different team members can be working on a single task for the same study, such as study startup, with the confidence that they are always accessing up-to-date information.
Randomization ensuring balance
Even if the concept of randomization looks simple, there are some very important issues related to balancing sample sizes and controlling the influence of covariates. Clinical trial sites often face challenges in achieving balanced randomization of patients through different groups. These issues appear mostly due to a randomization method, which is not suitable for the specific sample size or study needs and requirements. Clinicubes provides flexible randomization capabilities, which self-adapt to the study needs, no matter the expected number of subjects or how many covariates will be controlled. The Clinicubes randomization tool takes into account present group sizes and patient characteristics in each group and automatically adapts the randomization method for each patient upon his assignment. In addition, Clinicubes allows its users to set or change randomization methods according to clinical trials' needs.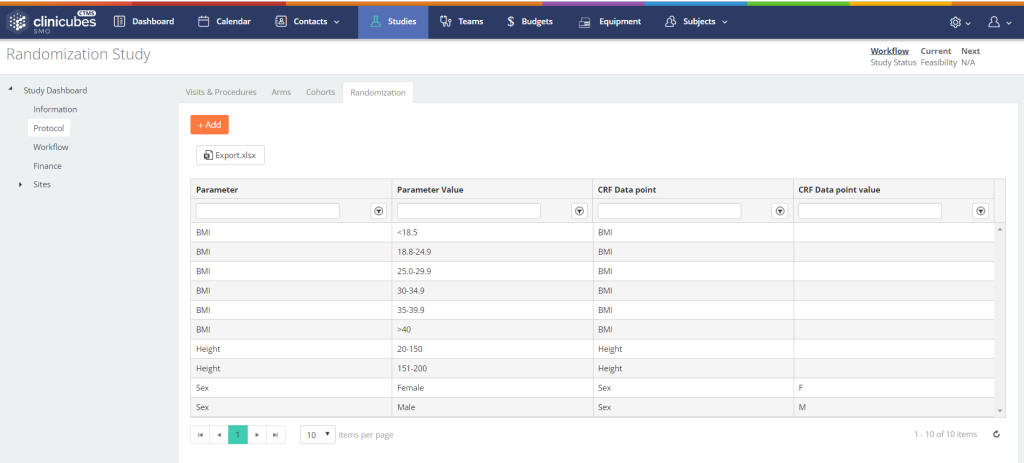 In our next article in the series, we will review more advantages of using Clinicubes.
Meanwhile, if you would like to learn more about what Clinicubes CTMS can do for your organization
contact us or request a virtual demo today.