Clinicubes CTMS is now available in Microsoft AppSource Marketplace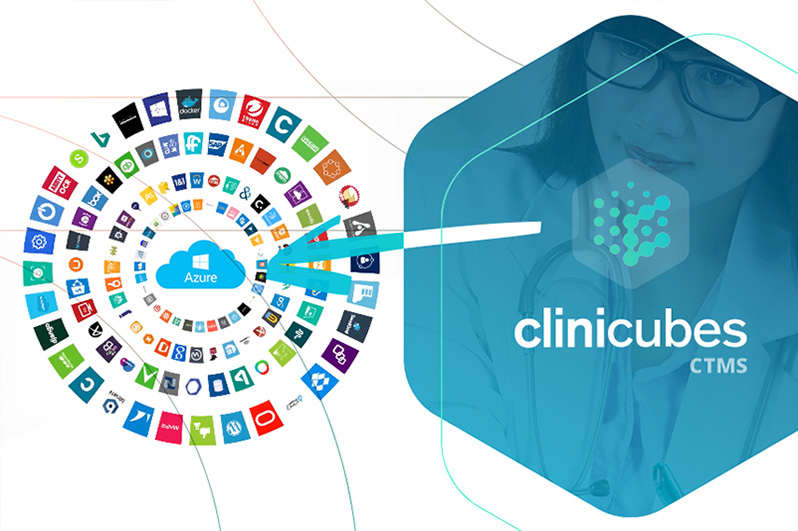 This week we have made it easier for organizations in the clinical research industry to access our Clinical Trial Management System. Clinicubes CTMS in now available on AppSource – Microsoft's destination making it easier for hospitals and small/midsize organizations to find and benefit from this all-in-one solution with centralized reporting.
Some of the key areas being addressed with Clinicubes CTMS are clinical trial budgets management, monitoring, patients visit reporting and real time financial reporting. The system simplifies the conduct of clinical trials, provides streamlined processes, and ensures fast and smooth workflows, saving a lot of time and effort and avoiding errors.
This highly flexible clinical trial management system delivers a wide range of advantages in the form of integrated solutions, which provide aid in every aspect of the clinical research process. Clinicubes CTMS makes easier many complex processes like various planning, performing and reporting tasks.
In addition, Clinicubes CTMS saves time by minimizing the implementation time for various procedures. It also decreases the additional costs and ensures there is ultimate customer experience.
Solution highlights include:
Precise budgeting and real time costs monitoring
Adaptable patient randomization for all types of randomized clinical trials
Complete control over sites and subject database
Real time study progress monitoring and reporting
Easy collection and tracking of various documents
---